Struggling To Get Customer Referrals and Keep Long Term Leads Engaged With Your Business?
Meet Newsletter Rockstars
Rise Above the Rest: Become the Go-To for Customer Referrals And Clients Who Are Ready to Purchase.
No Contracts • Cancel Anytime
Strategic Owners Grow Their Business With Newsletter Rockstars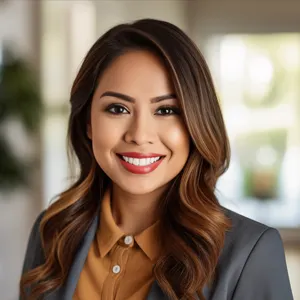 "In real estate, relationships are everything. But with the hustle and bustle of everyday work, it's easy to lose touch. With Newsletter Rockstars I don't have to lift a finger. The result? I've been the first call for many of my clients when they're ready to make a move, and the referrals just keep coming in."
"As an HVAC business owner, repeat business and referrals are vital. With NR, I can touch base with past and potential clients, without having to worry about logistics. The best part is the responses from customers expressing their gratitude for the helpful tips and insights. When they have an HVAC issue, I'm the first they think to call. A stress-free solution with incredible returns!"
"I've been in the realty business for over a decade, and keeping in touch with past clients has always been a challenge. Newsletter Rockstars has been a game-changer for me. The best part is referrals from past clients! It's been a huge weight off my shoulders knowing that this aspect of my business is taken care of every month."
No Contracts • Cancel Anytime
"It's like a cheat code for referrals"
Let's face it: even a top-tier business will struggle without regular communication, either getting lost in the crowd or overspending on ads. But there's a better approach.
Here's Where a "Newsletter" Steps In. Think of a newsletter as an ever-present reminder, much like a fridge magnet that draws your clients back repeatedly. It anchors you in their thoughts, fostering continuous engagement and prompting action!
What A Good Newsletter Isn't
A Sales Pitch Marathon — Ever been overwhelmed with "Limited Time Offer!", "Exclusive Deal!" or "See Why We're the Best!" emails? Your newsletter shouldn't be that.
Instead of pushing a hard sell, your newsletter focuses on strengthening relationships, offering genuine value, and sharing expertise.
Keep in mind, building trust and fostering referrals ensure consistent business growth, and lifetime value of your clients, not just random one off sales.
Companies Average $36 For Every $1 Spent On Email Marketing. - Constant Contact Survey 2023
What A Good Newsletter Isn't
A Sales Pitch Marathon — Those relentless "Limited Time Offer!", "Once in a Lifetime Deal!" or "We're the Best, and Here's Why!" emails that flood inboxes? That's not this. 
Your newsletter isn't about the hard sell. It's about nurturing a bond, providing value, and sharing insights.  
Remember, it's the long game of trust and referrals, not the once in a while sales that creates repeatable and enduring business success.
Your Targeted Newsletter Is Your Referral Gathering Secret Weapon
It's the gap between clients who appreciate you and clients who enthusiastically recommend you to their friends.
Does Recognizable Premium Priced Expert
Sound Better Than Just Another Company I forgot?
Sign Up For Newsletter Rockstars Free Trial Today!
No Contracts • Cancel Anytime
Newsletter Rockstars Turns Every Client Into Your Top Salesperson
Newsletter Rockstars Turns Every Client Into Your Top Salesperson
Word-of-mouth referrals are the gold standard in business marketing.
A genuine recommendation from a friend or even a casual acquaintance holds weight that traditional ads can't match.
You don't have to be the top expert in your field to earn those valued referrals; you just need to be the first name that comes to mind when someone asks, "Do you know a place that offers…?"
By pairing excellent service with regular engagement, you're not just advertising—you're building a self-sustaining marketing machine!
But It's More Than Just Sending A Newsletter...
Newsletter Rockstars Builds Your Authority And Promotes Your Business On The Web And Locally
Newsletter Rockstars Will...
Every newsletter includes an original blog post tailored for your target audience. This content is:
Don't have a blog yet? No problem! We can establish a blog section on your existing site, populating it with our content and any additional pieces you want to include!
81% of B2B marketers say their most used form of content marketing is email newsletters.
77% of marketers have seen an increase in email engagement over the last 12 months.
Newsletter Rockstars Will...
You've established a newsletter that resonates with readers. So, how do they subscribe? Newsletter Rockstars equips you with user-friendly tools to expand your subscriber base:
No forms on your site yet? No worries! We'll design and implement them, ensuring you effectively capture emails.
Newsletter Rockstars Will...
Whether you're looking for an all-in-one email solution or prefer using your existing service, Newsletter Rockstars has you covered. If you're using:
We can seamlessly integrate and send your newsletter directly from your chosen email service provider. If you don't have one yet, we're equipped to handle it for you.
99% of email users check their inbox every day!
Companies that excel at lead nurturing, generate
Newsletter Rockstars Will...
Deliver the Hottest Topics
We understand the importance of keeping your audience engaged. That's why we curate the most recent and relevant articles trending in your industry.
By linking to these articles in your emails, you not only offer value but also reinforce your position as the go-to source for essential industry updates.
Leave the research to us! Our goal is to ensure there's something captivating for every reader, keeping them subscribed and eagerly awaiting your next newsletter.
Newsletter Rockstars Will...
Deliver Detailed Insights
See for yourself the impact of each campaign. With our detailed reports, you can:
This data-driven approach ensures you can track the success and growth of your newsletter with confidence.
There are nearly 4 Billion daily email users, every day.
Newsletter Rockstars Will...
It's not enough to just create content; it's crucial to ensure it reaches the right people. While crafting relevant content for your audience sets the foundation, the real magic happens when that content is expertly promoted.
For each campaign, every new article is auto-shared on your chosen platforms:
No social media accounts yet? We've got you covered! We can set up your profiles to not only amplify our campaigns but also any other content you wish to share.
Rockstar Newsletters Builds Your Engagement And Referral Generating Machine For You
Start Building Your Reputation Today!
Lead Nurture
pricing from:
$
150
/per month
*Billed Annually
Authority Builder
pricing from:
$5400/per year
$
199
/per month
*Billed Annually
Professional
pricing from:
$
600
/per month
*Billed Annually
Lead Magnet (2X per year)
Frequently Asked Questions
It's straightforward! Here's how:
We begin with a consultation to understand your business and customers better.
Next, we'll decide together whether we'll manage your email dispatch or if we'll integrate with your existing email service provider.
Once we have a clear picture of your business and goals, we jump into action.
Post-campaign, you'll receive detailed analytics, showing who opened and clicked on your emails, and if any sales or targets were achieved.
If you haven't already started an email list, the best time is right now.  The sooner you get the ball rolling, the sooner it can develop into a profit generating machine for you. 
A newsletter is not your best option right now. 
We need to get your list built first. 
To Do that, we recommend you get setup with our blog service, email capture forms,  along with custom lead magnets to attract leads, and a social media plan designed specifically to start grabbing your ideal clients emails from the areas they frequent most.   
The first step is to reach out to us for a consultation. 
Certainly! You'll receive the newsletter draft 3 days prior to its scheduled launch. During this window, you're welcome to make any desired changes.
However, please note that we won't review or modify your edits before dispatch. The version you finalize will be sent directly to your list.
We can dispatch the emails using either your email service provider or ours.
For a seamless experience and to maintain brand consistency, we recommend utilizing a subdomain and designating a specific email for your newsletter, such as mail@mail.yourdomain.com or info@newsletter.yourdomain.com.
This ensures that the communications feel authentic and originate directly from your brand's domain.
Among our three plans—Lead Nurture, Authority Builder, and Professional—only the Lead Nurture plan features the Newsletter Rockstar logo, positioned discreetly at the bottom.
If you'd prefer an edition without any Newsletter Rockstar branding, we invite you to opt for either the Authority Builder or Professional plans.
Absolutely! You're welcome to incorporate advertisements in the newsletter.
However, a word of caution: based on our experience, if you choose to include ads, they should be subtle and gentle reminders of your services or exclusive deals.
It's essential to strike a balance. This newsletter is crafted to offer genuine value without expecting anything in return.
Pushy sales pitches, especially if they overshadow the newsletter's primary intent, will increase the likelihood of subscribers opting out.
Of course! With our Lead Nurture and Authority Builder plans, you get one custom-made newsletter a month.
If you want to send different newsletters to different groups of people, you can do that.
Just contact us about adding an additional newsletter to your monthly plan and we can set it up.
This way, you can send specific newsletters to specific groups based on their interests or needs.
Sure thing!
Our Lead Nurture and Authority Builder plans give you one custom-made newsletter each month.
Want to send more?
You can either make and send them on your own or chat with us about adding more newsletters to your plan.
This way, you can reach different groups of customers or send newsletters more often in a month.
Absolutely!
We'll provide you with a newsletter draft 3 days before its planned release.
Feel free to edit or add your own content during this period.
Just keep in mind that we won't be revising your changes.
The final version you approve will be what your subscribers receive.
Definitely!
The Newsletter Rockstars CRM isn't just for monthly newsletters.
You can send a variety of emails, including transactional emails, auto-responders, and drip campaigns.
If you're looking to set up an automated series for new customers or new signups, reach out!
We offer a full suite of additional email marketing services that can help.